a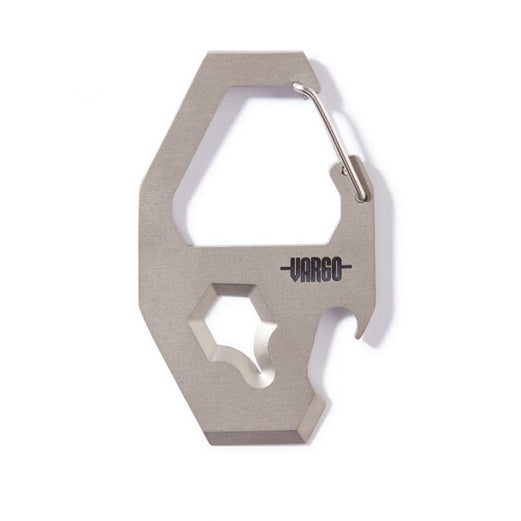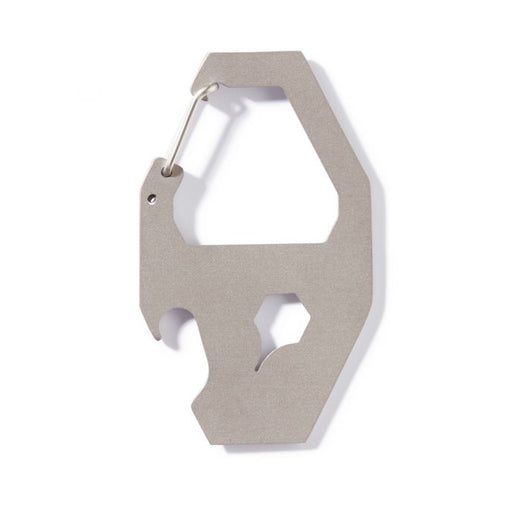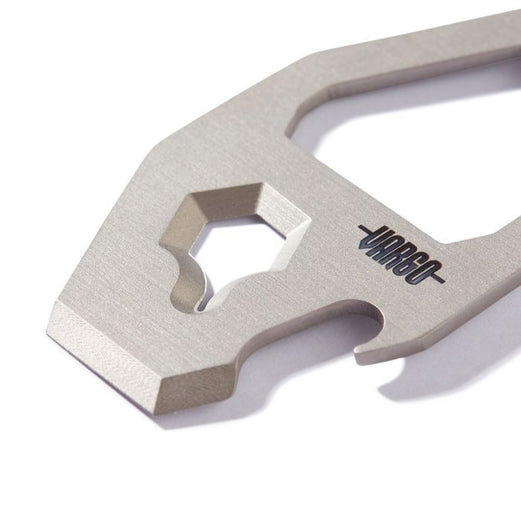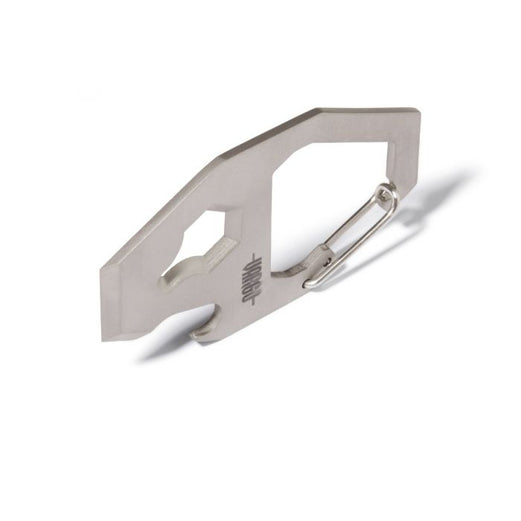 Backcountry Carabiner
model # T-492
Regular price
Sale price
$24.95
Unit price
per
In stock
- Ships in 24 Hours
Out of stock
Premium Utility Carabiner
Attach gear and detach ticks with the multifunctional Titanium Backcountry Carabiner! Besides clipping your keys and accessories to you or your pack, it features five other tools perfect for the woods or EDC use: a bottle opener (duh!), a box cutter for opening up deliveries and resupply boxes, a scraper/pry tool for clearing off ski bindings and opening paint cans, and an integrated tick remover to safely detach the buggers all while the carabiner clip secures your gear so it's never lost or out of reach.  
Features:
Strong, light aerospace titanium alloy
Integrated tick remover
Box cutter
Strong scraper/pry tool
Bottle opener
Specifications: 
Weight: 0.35 oz (9 g)
Length: 2.55 inches (65 mm)
Width: 1.52 inches (38 mm)
Material: Grade 5 titanium alloy (Ti-6Al-4v)
Warning: Not for climbing or bearing loads that could result in bodily or property damage.
Reviews
Additional Info
Questions & Answers
CUSTOMER PHOTOS
Reviews
Additional Info
Get over 5+ EDC and woods tools for less than 10 grams with the Titanium Backcountry Carabiner! Nothing's worse than losing your keys or gear, not having the right tool for the job, or getting sick from a tick bite. You could carry six different tools that add to your pocket and baseweight or simplify your keychain with this handy tool. Its multifunctionality ensures you can do more with less while helping to keep you free of Lyme's or other tick-borne diseases. Additionally, the Backcountry's aerospace-grade titanium alloy is stronger than aluminum, lighter than steel, and won't rust or corrode in even the harshest environments. 
So whether heading into town or the woods, make sure you have the right tool at the right weight for the job.
Warning: Not for climbing or bearing loads that could result in bodily or property damage.
Questions & Answers
Questions & Answers
CUSTOMER PHOTOS
Be the first to share your unique experience using the product.