a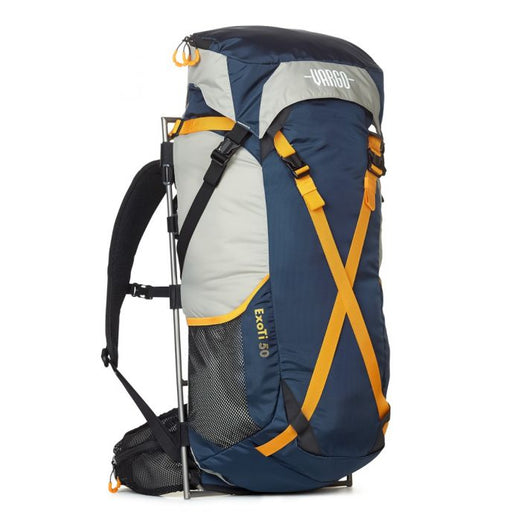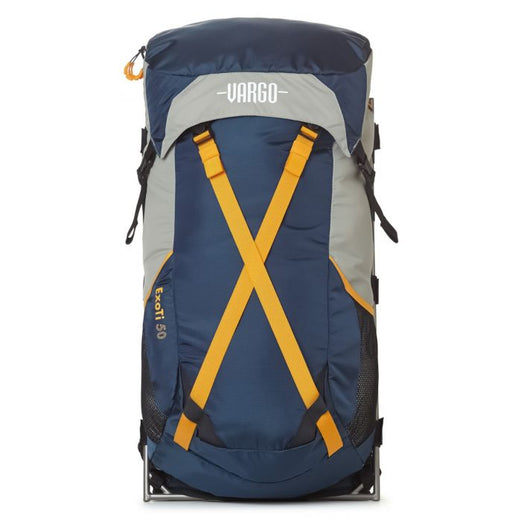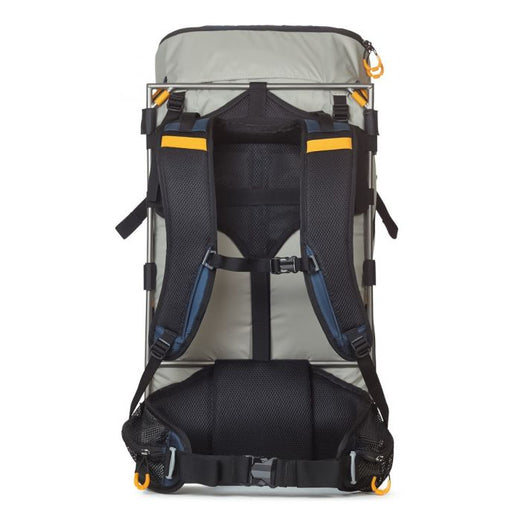 EXOTI™ 50 BACKPACK
model # T-469
Regular price
Sale price
$299.95
Unit price
per
In stock
( Ships in 24 Hours)
Out of stock
Never Compromise Again
External vs. Internal. Which is better? We've finally settled the debate with a resounding BOTH! The ExoTi™ 50 takes the best from both internal and external framed backpacks for unprecedented load transfer and carry comfort. The full size 50-liter bag holds plenty of gear for overnight or weekend excursions (or ultralight thru-hikes!), while the X-shaped load lifting compression strap system keeps the load high and tight for a more stable carry you've come to love about internals. Meanwhile, its titanium alloy frame and lumbar support plate efficiently transfer the weight to your hips the way only an external frame can. In short, you'll never have to comprise on backpack styles ever again. 
FREE delivery OVER $49 (USA ONLY)
Reviews
Additional Info
Questions & Answers
CUSTOMER PHOTOS
Reviews
Additional Info
Vargo ExoTi™ 50 Review on Trailspace.com
By G00SE on Trailspace.com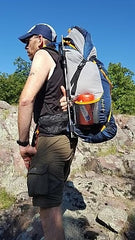 Questions & Answers
Questions & Answers
CUSTOMER PHOTOS
Be the first to share your unique experience using the product.