a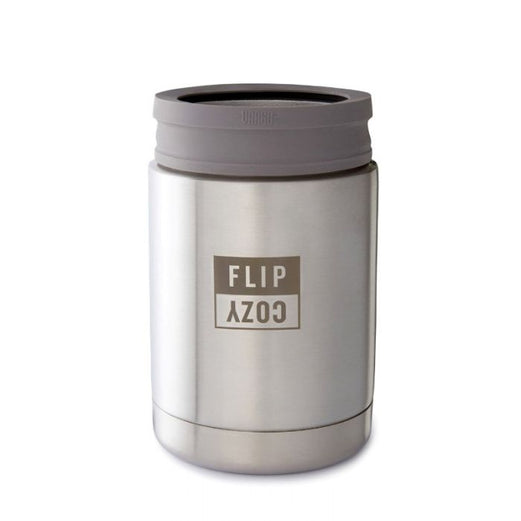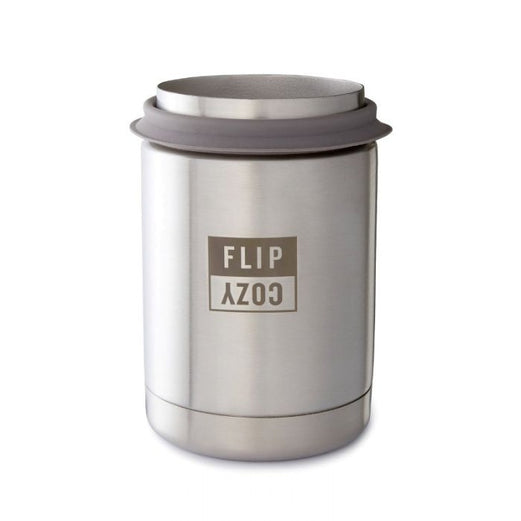 FLIP COZY
model # T-472
Regular price
Sale price
$19.95
Unit price
per
In stock
- Ships in 24 Hours
Out of stock
Stop Unscrewing, Start Flipping! Keep your drinks cold and secure faster and easier with the Vargo Flip Cozy. The patented Silicone Ring forms to many different sizes and styles of can or bottle which means your beverage will be secure and cold to the last drop.
Features:
Food grade silicone ring
Quality stainless steel construction
Keeps drinks cold longer
Specs:
Weight: 8.8 oz (250g)
Height: 4.9 in (12.5cm)
Width: 3 in (7.8cm)
Reviews
Additional Info
Questions & Answers
CUSTOMER PHOTOS
Reviews
Additional Info
Sometimes necessity is the mother of invention. In this case, I became tired of having to unscrew common steel cozy lids only to have them drop on the floor and go rolling across the pontoon boat while trying to replace my empty beer. Although not a standard "VARGO" lightweight backpacking product, after I had an epiphany as to how to fix the problem, I decided it was in my own best interest to stop wasting time fumbling around with swapping out my beer and create the FLIP COZY.  I hope you enjoy it as much as I do! - Brian Vargo
Questions & Answers
Questions & Answers
CUSTOMER PHOTOS
Be the first to share your unique experience using the product.