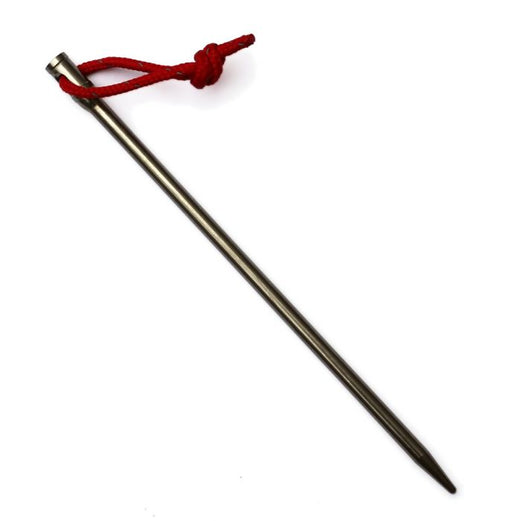 TITANIUM NAIL PEG
model # T-103
Regular price
Sale price
$4.50
Unit price
per
In stock
( Ships in 24 Hours)
Out of stock
Our Strongest Tent Stake
The Vargo Titanium Nail Peg is exceptionally strong and provides excellent holding. It's flat head and straight shaft won't bend when pounded into even the hardest soil. Reflective cord offers increased visibility and easier removal.
FREE delivery OVER $49 (USA ONLY)
Reviews
Additional Info
Questions & Answers
CUSTOMER PHOTOS
Reviews
Additional Info
Trailspace.com Review: Vargo Titanium Nail Peg
By Mark J. Antinore
Questions & Answers
Questions & Answers
CUSTOMER PHOTOS
Be the first to share your unique experience using the product.