a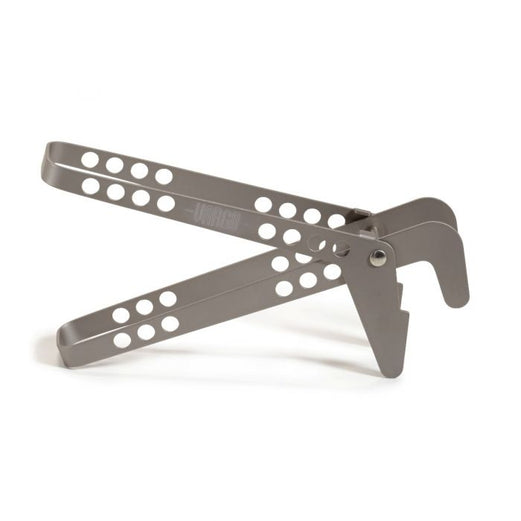 TITANIUM POT LIFTER
model # T-419
Regular price
Sale price
$26.95
Unit price
per
In stock
( Ships in 24 Hours)
Out of stock
Simply the Lightest
The ULTRA-lightweight Vargo Titanium Pot Lifter provides excellent grip control and pot grabbing capability yet weighs less than 1 ounce. We removed all unnecessary material in the handle to give you everything you need and nothing you don't. With its titanium construction, it's quite simply one of the lightest and most durable pot lifters on the market.

FREE delivery OVER $49 (USA ONLY)
Reviews
Additional Info
Questions & Answers
CUSTOMER PHOTOS
Reviews
Additional Info
Backpacker Gear Review: Vargo Titanium Pot Gripper
By Sarah Kirkconnell on Backpacker.com
Questions & Answers
Questions & Answers
CUSTOMER PHOTOS
Be the first to share your unique experience using the product.