a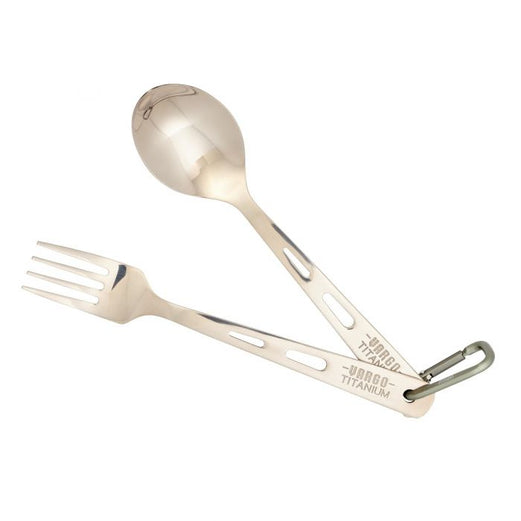 TITANIUM SPOON / FORK SET
model # T-201
Regular price
Sale price
$19.95
Unit price
per
In stock
( Ships in 24 Hours)
Out of stock
Ultralight Cutlery Combo
Our Vargo Titanium Spoon/Fork Set is lighter and stronger than comparable Lexan utensils. A must have for the lightweight backpacker whose cutlery needs do not include an additional dining knife. Comes with a mini carabiner to keep it all together and secured with your gear.
FREE delivery OVER $49 (USA ONLY)
Reviews
Additional Info
Questions & Answers
CUSTOMER PHOTOS
Reviews
Additional Info
Questions & Answers
Questions & Answers
CUSTOMER PHOTOS
Be the first to share your unique experience using the product.