a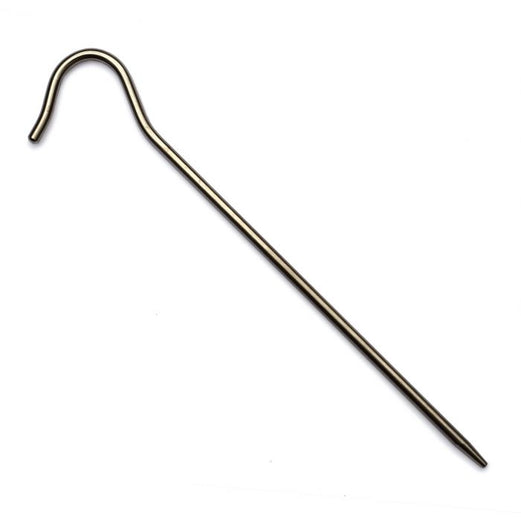 TITANIUM TENT STAKE
model # T-101
Regular price
Sale price
$3.75
Unit price
per
In stock
( Ships in 24 Hours)
Out of stock
The Original and Most Popular
Our original Vargo Titanium Tent Stakes in the classic shepherd's hook design are a standard among ultralight outdoor enthusiasts. Their titanium construction gives them unparalleled strength and shape retention while weighing just a third of an ounce.
FREE delivery OVER $49 (USA ONLY)
Reviews
Additional Info
Questions & Answers
CUSTOMER PHOTOS
Reviews
Additional Info
Questions & Answers
Questions & Answers
CUSTOMER PHOTOS
Be the first to share your unique experience using the product.