a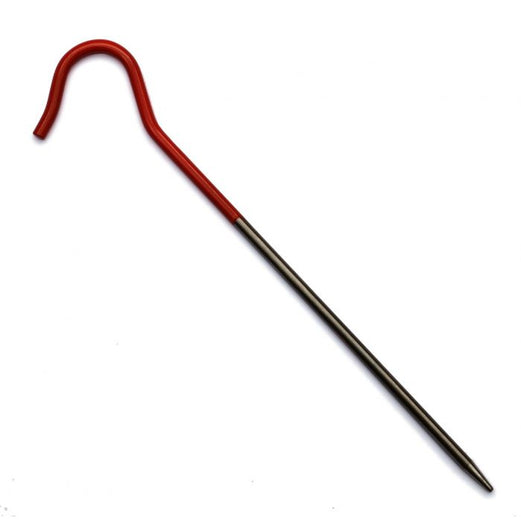 TITANIUM TENT STAKE - FLUORESCENT ORANGE HEAD
model # T-107
Regular price
Sale price
$3.75
Unit price
per
In stock
( Ships in 24 Hours)
Out of stock
For Increased Visibility
Our original Vargo Titanium Tent Stake in the classic shepherd's hook design with orange fluorescent coated head for increased visibility.
FREE delivery OVER $49 (USA ONLY)
Reviews
Additional Info
Questions & Answers
CUSTOMER PHOTOS
Reviews
Additional Info
Backpacker.com - Lighten Your Tent by 22 Ounces: Six easy ways to lighten your tent load.
Text and Photos by Allison Woods
Questions & Answers
Questions & Answers
CUSTOMER PHOTOS
Be the first to share your unique experience using the product.