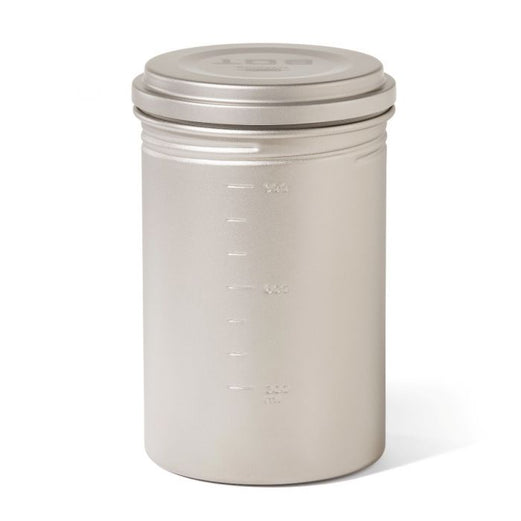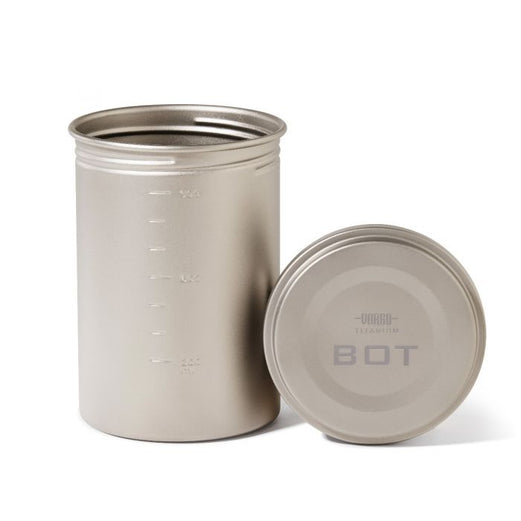 TITANIUM BOT - BOTTLE POT
model # T-427
Regular price
Sale price
$99.95
Unit price
per
In stock
( Ships in 24 Hours)
Out of stock
Innovative Bottle and Pot Combo
Stop carrying (and paying for) a water bottle AND cooking pot--the Titanium BOT is made to replace both! Half water bottle, half cooking pot, it performs both functions exceptionally well while weighing less than most standard water bottles. It converts easily from a water bottle to a cooking pot with a simple flip of the lid yet its watertight, temperature resistant O-ring won't melt when exposed to heat.
For added functionality, check out our BOT Cozy insulating sleeve.
FREE delivery OVER $49 (USA ONLY)
Reviews
Additional Info
Questions & Answers
CUSTOMER PHOTOS
Reviews
Additional Info
Vargo BOT Review
By Justin Lichter
Trailspace.com: Vargo Titanium BOT Bottle Pot
By pillowthread on Trailspace.com
Questions & Answers
Questions & Answers
CUSTOMER PHOTOS
Be the first to share your unique experience using the product.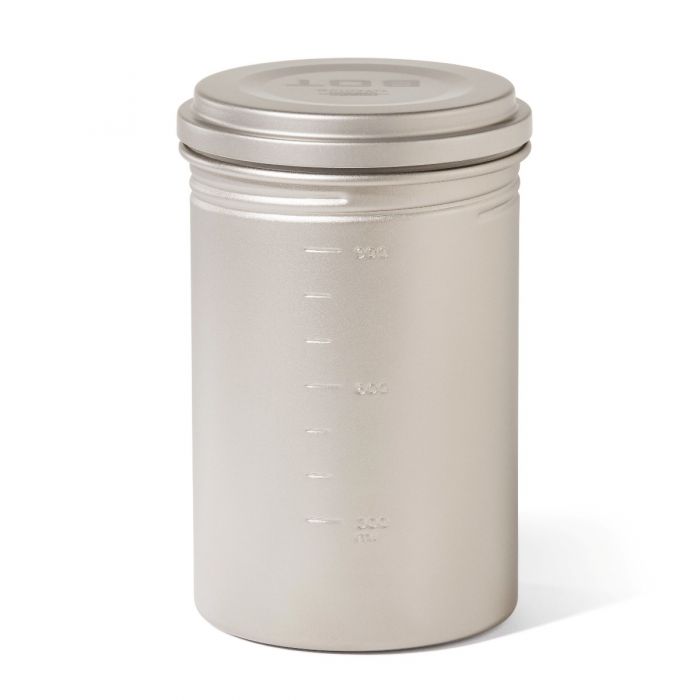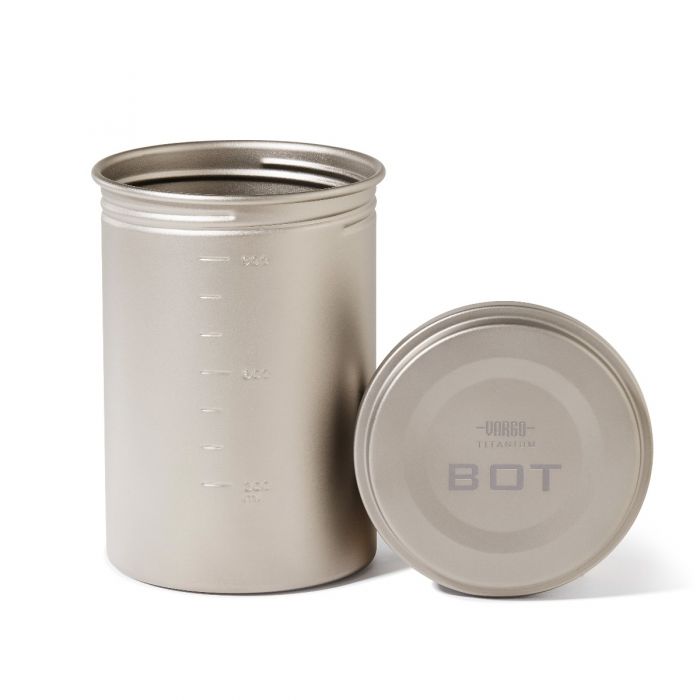 You may also like
Regular price

From $39.95

Regular price

Sale price

From $39.95

Unit price

per

Choose options